Dear Parents,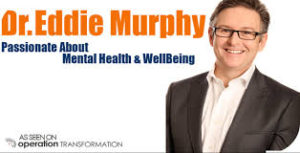 You are invited to the AGM of the Parents' Council on Monday, 9th October at 7.00pm. All parents are automatic members of the Parents' Association. This is your chance to find out about activities over the past year. It is also a lovely opportunity to meet with other parents and have a chat over tea and coffee.
Following the AGM, at 7.30pm our guest speaker Dr. Eddie Murphy will give a talk on teenage resilience and relationships. His talk will be interactive and cover many aspects of teenage years including communication and managing conflict.
Dr. Eddie Murphy is a clinical psychologist, an author, a teacher, a life coach and a mental health advocate. He is perhaps known to some of you as the psychologist on RTE's Operation Transformation or as a regular contributor on local and national media such as RTE's Marion Finucane Show & The John Murray Show, The Irish Independent, Irish Daily Mail and RTE Guide. He is an engaging, dynamic and entertaining public speaker. His practical, respectful and hope-orientated approach has been helped many. This evening talk promises to be of interest to HFCS parents.
We hope to see you at our AGM. Feel free to bring along parents who do not have children in HFCS to attend Dr. Murphy's talk.
Holy Family Community School Parents' Council