Irish Young Philosopher Awards
Covid-19 Ethics Prize 2020
Thinking ethically in the context of Covid-19
What are the most important ethical issues of our current time?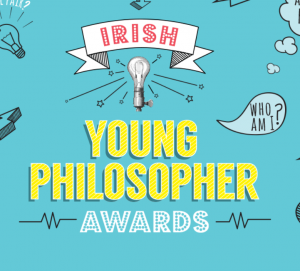 The Irish Young Philosopher Awards together with the UCD Centre for Ethics in Public Life invite school students to participate in the 2020 Covid-19 Ethics Awards.
Students are invited to create a short project on any ethical question they think is most important in the context of Covid-19.
Prizes will be awarded for the best entries. The best entries will also be published on the UCD Centre for Ethics in Public Life website and the IYPA website.
All entries should be submitted by Monday 18th May 2020. Entries should be emailed to the IYPA email address: youngphilosopherawards@ucd.ie
All second level students and 5th and 6th class primary level students on the island of Ireland are eligible to apply. Individuals, groups and classes can submit an entry.
For more information visit the Irish Young Philosopher Awards website at https://youngphilosopherawards.ucd.ie/
Information about the Covid-19 prize can also be found on the website of the UCD Centre for Ethics for Ethics in Public Life at: www.ucd.ie/cepl/iypa 
For all queries contact IYPA at: youngphilosopherawards@ucd.ie