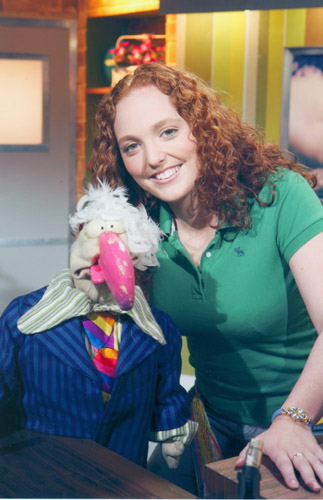 I have very fond memories of my time in the school. My love of music and drama began at a very early age and I was delighted when I discovered I could pursue these interests during my secondary school years. I had a lot of fun taking part in the school musicals with Mr. Shaun Purcell.
Every opportunity to sing, where I had a ready audience, helped me grow in confidence. Both teachers and fellow classmates encouraged self-belief and helped me achieve my goals. Although my studies were extremely important to me and I was blessed to have many wonderful teachers, I continued to pursue my first love, music, outside of school. I believe this helped me concentrate and focus on exams and school work.
Although college life was far different to secondary school, I adapted quickly and thoroughly enjoyed my studies. For two years I studied Journalism and Visual Media at Griffith College, focusing especially on the area of radio and television. With only one year remaining to complete my degree, I was offered my dream job – presenting "The Den". When I went for the auditions I never imagined I would actually land the job because of my age and inexperience. I went through a series of auditions, each more fun than the last, when finally, shortly after my 19th birthday, I was offered the position. What a birthday present! It's hard work, but it's a dream come true and I love every minute of it. I have always had an interest in working with children as I had thought about studying primary school teaching; so incorporating this with my love of performance and the media is fantastic.
To work on "The Den" has meant taking a year out of college but I will be returning to finish my degree. I also hope to pursue my singing career, as this success certainly hasn't lessened my desire to sing. I truly believe that everything happens for a reason so I'm taking it one day at a time.
Thanks to all the teachers in H.F.C.S for their constant encouragement and support, and although I probably didn't realize at the time, performing in front of my class was a huge confidence-builder for me. Thanks to all who gave me the push I needed…you know who you are. Not only did I get a great education in the school but I also had a lot of fun along the way. Congratulations to H.F.C.S on its 25th Anniversary. I wish all involved with the school the very best of luck for the future.