The Dyslexia Association of Ireland is delighted to announce that their next phase of the Readable Project will run in May – June 2022. The Readable Project is an online book club specifically designed for young people with dyslexia. Each group has 6 young people of a similar age who enjoy stories on the same theme. Each group is facilitated by a qualified teacher.
The Readable Project introduces the young person, in a fun and sociable way, to the life-long pleasure that comes from reading. It also assists them to find out where and how to access stories in the format that best suits them (print/ebook/audio). In addition, time is spent discussing the story and investigating the meaning of words. This is a great way to make connections with other young people with dyslexia.
Each Readable Project group will meet once a week for an hour over 6 weeks on either Tuesdays, Wednesdays or Thursdays during afterschool hours in May-June. Currently, groups are offered to three age groups: 3rd & 4th class (primary), 5th & 6th class (primary) and 1st & 2nd year (second level).
The Readable Project is run on a not-for-profit basis, with subsidised rates available for those experiencing financial hardship. See their website for more info on the available groups and themes and to book a place.
If you have any queries about the Readable Project, please email them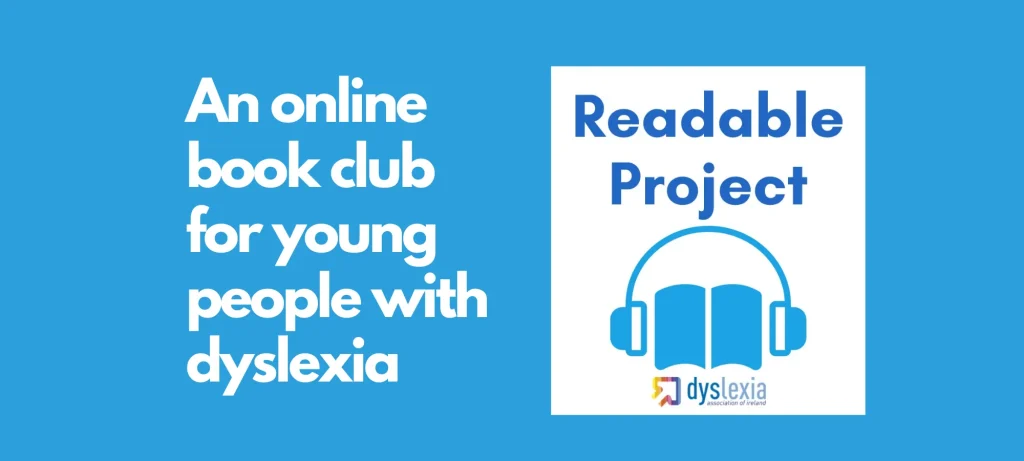 at readableproject@dyslexia.ie