The Parents' Council AGM takes place at 7pm on Tuesday 4th October.
Refreshments will be served before the meeting.
The guest speaker is Michael Ryan, who will present the topic Managing Anxiety and Fostering Resilience for your Teen. Please see further information about Michael Ryan below.
All parents are invited to attend the AGM, which will be held in HFCS school building.
Anyone interested in joining the Parents' Council is welcome to speak to current members of the Parents' Council at the AGM, or alternatively can email parentscouncil@hfcs.ie for further information.
Michael Ryan – Peace of Mind Counselling: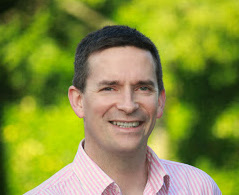 Michael Ryan MIACP has a Master's Degree in Integrative Child and Adolescent Psychotherapy, a Bachelor's Degree in Counselling and Psychotherapy and a Diploma in Social Science and Suicidology.
Michael assists people in working through their issues in a safe and confidential environment.
He uses a humanistic and integrative approach, that is designed to explore all avenues, enabling those who uses his services to reach their true potential in life, without allowing issues and difficulties of the past to block progress to the future.
For further information, see www.peaceofmind.ie