Well done to our amazing TY Bridge to College team, who are now national winners for their outstanding TAP Leadership Sustainability Project. These innovative and creative students put their hearts and souls into this project to raise awareness about Fast Fashion and Sustainability. They organised a whole school clothes swap, a creative clothes campaign on various social media platforms – even got the teachers on Tik Tok! They presented at the ACCS Education conference where they had the opportunity to educate other schools on how their fast fashion choices impact the world and what they could do to change it. Finally, with the money they raised from their clothes swap they purchased trees and other plants, they planted at Rathcoole's Day Care Centre! What an incredible achievement, we are so proud of them! Well done to them all for all the hard work over the past couple of months.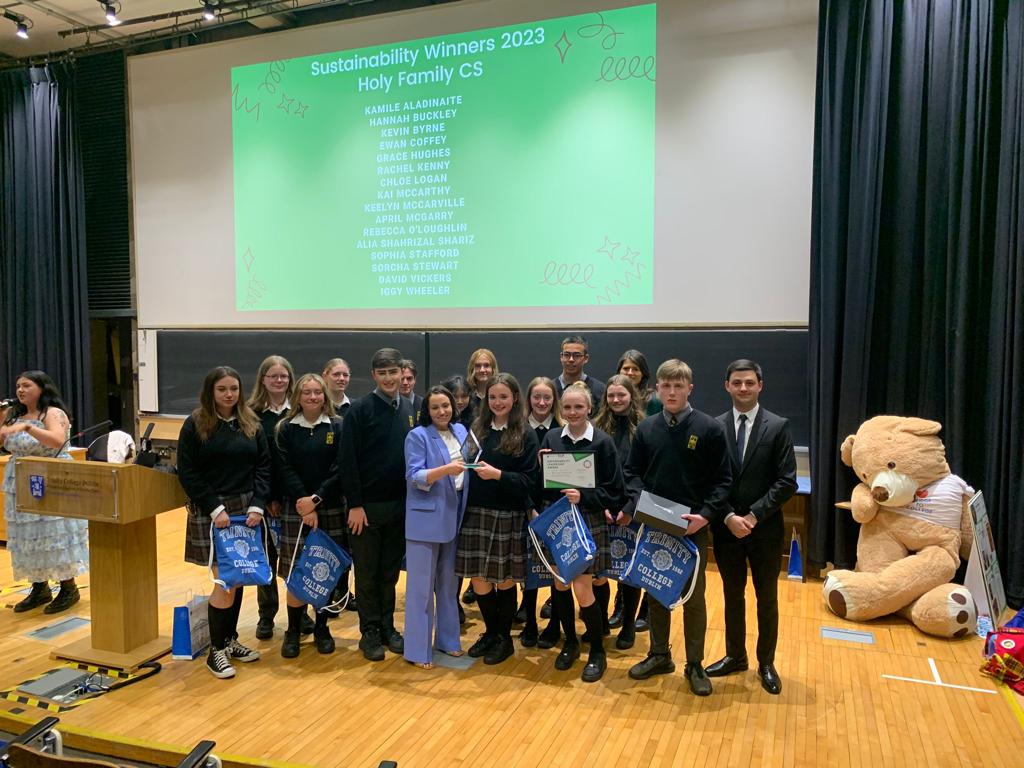 Well done to our TY student Kamile Aladinaite, who was praised for her efforts as a team member, for her Bridge to College team 'The Chosen Ones' . Her team won 'Team of the Year' award at the Bridge to College Graduation.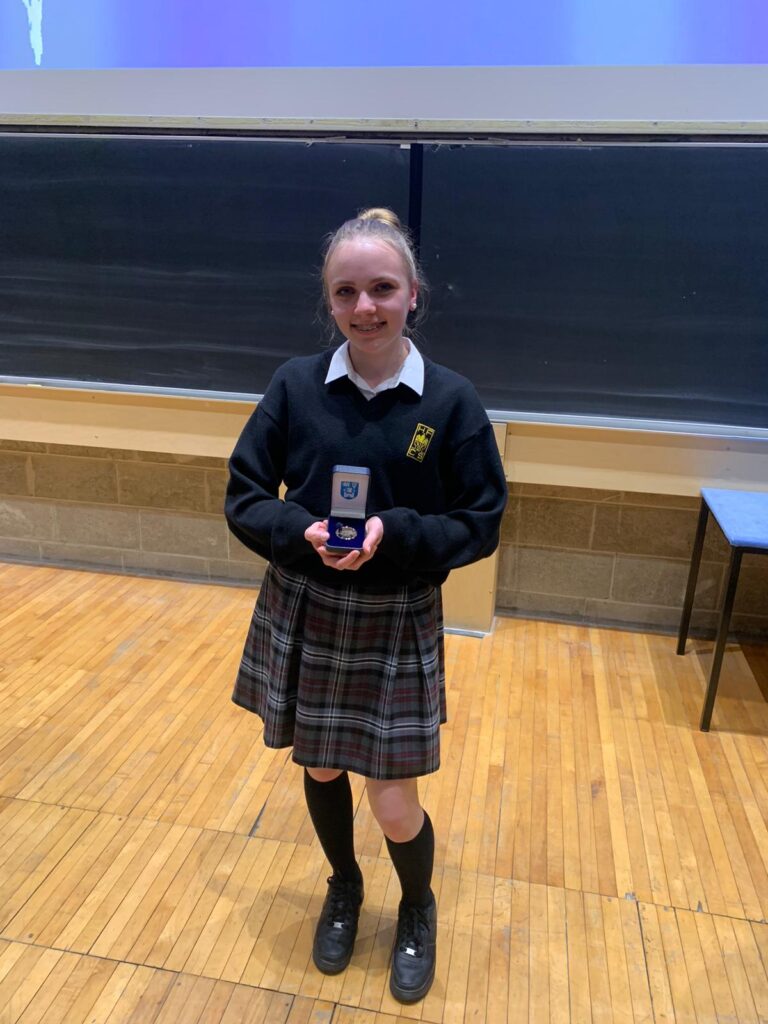 Well done to our TY student Sophia Stafford, who won the 'Spirit of Bridge to College' award for her outstanding contribution to the programme at the Bridge to College Graduation. It was said, that she encompassed the spirit of the programme, was a 'natural leader', ensured everyone got involved, showed great kindness and empathy to others. It was very well deserved.